Defence Media Services: The Essential Guide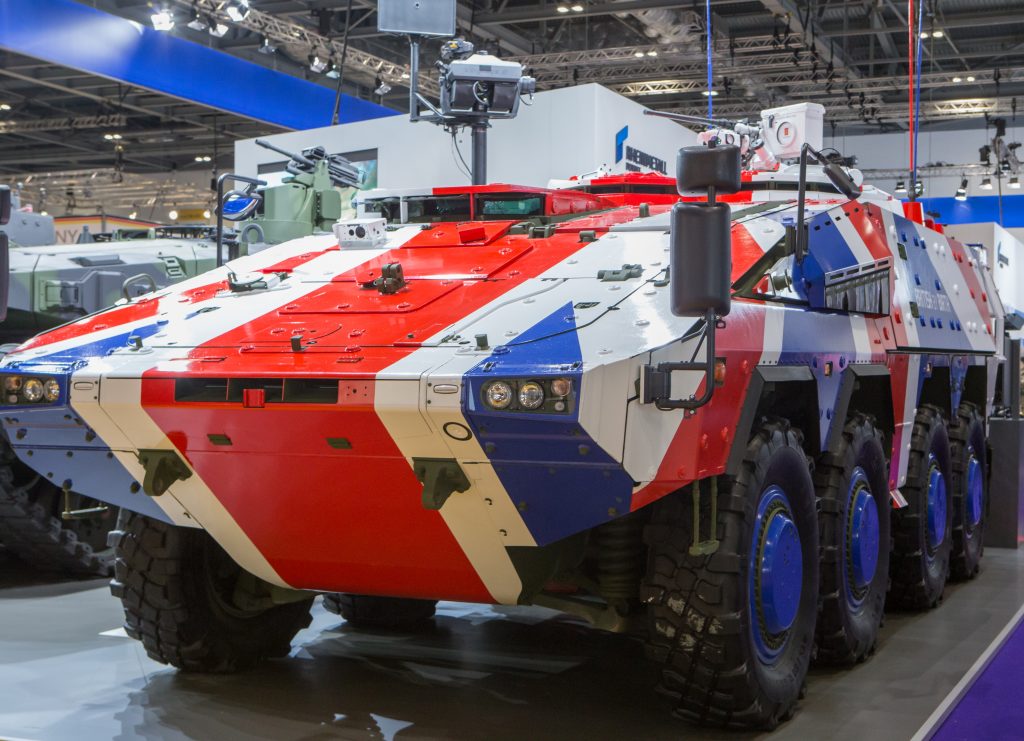 If you're a business owner who is looking to break into the Defence sector, using a Media services company that understands that market is essential. And you've come to the right place.
In this essential guide, we will discuss everything you need to know about marketing your business in the Defence sector. We'll cover topics such as the benefits of marketing to Defence organisations, what to look for in a Defence Media company, and the top challenges faced by businesses in this industry.
So, whether you're just starting out or you've been working in Defence Media Services for years, this guide has something for everyone!
In this guide we cover...
The benefits of Marketing in the Defence sector
The industry that is relatively stable and open to innovation and progress for the benefit of the wider Global community. There is an open field of opportunities.
It's essential to increase your brand awareness and customer acquisition to grow your business. For a strong strategy to win military contracts, it is important to partner with a reputable Defence media company that can provide you with the expertise and support you need to succeed in this highly competitive industry.
What are the benefits of working with a specialist Aerospace and Defence Marketing company?
In today's digital world, marketing and Defence media services are important to any business that wants to thrive. When you hire a professional agency, you will get access to creative campaigns designed with an understanding of your target audience. With more options than ever before — and new ones constantly emerging — you need someone who can help guide your business through this complex landscape.
They will have a wide and varied network, becoming your eyes and ears discovering new opportunities and possibilities for collaboration. And they will bring diversity of thought, presenting you with ideas you may not have considered. Encouraging you to be bold and challenge you to work through your reservations – breaking through barriers you might think were impenetrable.
It's about business results
The marketing agency you choose can help you achieve your goals. It can work with you to create a custom strategy designed specifically for your business, while considering the needs of your target audience. This means that when you hire a specialist Aerospace and Defence PR company, you will co-creative campaigns designed to deliver impact, credibility to your reputation, opportunities, leads and a seat at the negotiation table.
Why do I need to market my business to the Defence sector?
Improving your visibility and increasing brand recognition is a critical step in winning Defence contracts. By marketing your business to the Defence sector, you not only differentiate yourself from your competitors, but also demonstrate that you are a credible and reliable partner for Defence organisations. Additionally, by leveraging the latest marketing techniques and technologies, you can reach new audiences and expand your customer base both locally and internationally.
Collaboration and connections
Building relationships with potential customers is achieved by implementing a marketing strategy that includes networking events, conferences, and other industry-specific activities. This will help you stay up-to-date on the latest Defence sector trends and news, as well as connect you with key decision-makers within Defence organisations.
For more on this: What are the benefits of marketing in the Defence sector?
How marketing can help your business win Military and Defence contracts
Relationships with press
We use our key media connections to establish positive relationships with journalists and other influencers, so you can better position your brand as the go-to choice for Defence contracts. Additionally, creating thought leadership content such as whitepapers, case studies, and research reports allows you to demonstrate your expertise and credibility within the Defence sector.
Social Media savvy
If you want your business to succeed in this industry, then you need to be marketing savvy and have a solid understanding of how social media works. With strategic social media campaigns and targeted advertising, you can reach new customers, build brand awareness, and drive sales throughout the Defence sector.
Saving you time and effort
A deep understanding of the Defence sector is important because marketing in Defence requires a specific set of skills and knowledge, built over time. Our invaluable expertise and collective experience will save you time and effort.
Staying one step ahead
Partnering with a Defence Media Services agency will keep you up-to-date on the latest Defence news and trends, so you can stay ahead of your competitors with relevant content and conversations.
Key activities get business results
Our marketing strategy and activities position you and your business as thought leaders, enabling key contacts and conversations. Business development plans will connect you with the right people to make contracts happen.
The research is already done
The market research is already done for you because our team has spent years building relationships, conducting market
research, and understanding the Defence sector.
The right tools for the job
We utilise a wide range of marketing tactics to ensure that you are reaching your target audience and getting results, including social media marketing, content creation, email marketing campaigns, PR outreach, and more. With our help, you can be confident that your marketing efforts will deliver the results you need to succeed in the Defence sector.
Events are back
Events are changing and evolving with the Defence industry, as the world reopened its doors to conferences, summits, and expos. Organisations operating in the Defence industry are challenged to create impactful events that will make their business stand out from the competition.
Engagement is about starting conversations
Simply putting your brand in front of an audience is no longer enough. To be successful, you need to demonstrate that you are innovative, and a game-changer leading the way. An experienced Defence communications and PR specialist will reach and engage with your target audience through a range of marketing tactics and strategies to position you as a market leader.
The Marketing landscape is constantly evolving
There are more options than ever before for Defence companies looking for a new way to engage with customers, stakeholders and industry influencers. Your strategic marketing plan should contain key events, a schedule of press releases to coordinate with the industry calendar, and collaboration with key players.
For more read: Why are marketing and Defence Media Services important to my business?
The top challenges you face as a Defence contractor
Some of the top challenges faced by businesses in Defence include:
Budget constraints and limited resources
Defence Marketing can be costly and time-consuming, and many Defence companies face budget constraints that limit their ability to effectively market themselves.
Competition from established players
Many Defence companies face competition from larger and more established players in the Defence industry who may have a greater marketing budget or more marketing expertise.
Difficulty reaching the right audiences
Our experience has shown that Defence Marketing requires a targeted and strategic approach to effectively reach the right audiences.
A lack of industry knowledge
Count on a reputable communications agency to help you understand the Defence industry and stay informed on Defence Marketing trends. An experienced Defence Media specialist will offer valuable insights into strategic Marketing, Defence events, public relations, and more to help your company achieve its business goals.
How to overcome these challenges
One key strategy for overcoming these challenges is to partner with an experienced Defence Media company that has a deep understanding of the Defence sector and proven expertise in Defence Marketing. By leveraging their knowledge, resources, and contacts, Defence companies will be able to achieve better results and stand out from the competition.
To learn more go to Marketing in the Defence Sector: The Top Challenges & How to Overcome Them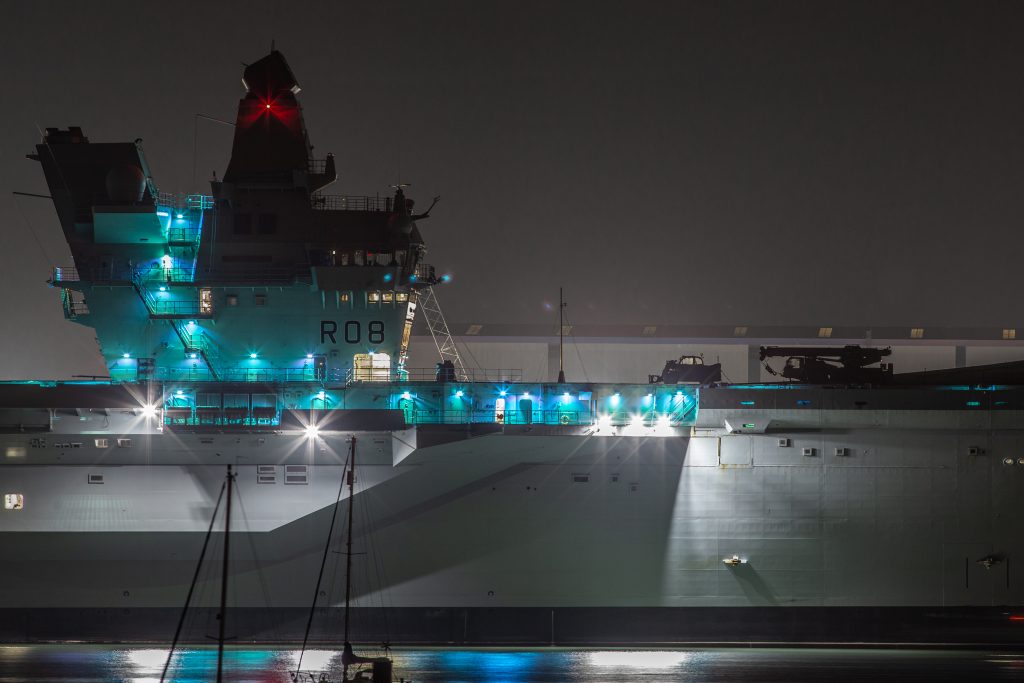 Our top tips for winning Defence contracts
Leverage innovative marketing tactics, such as social media marketing, events, email marketing campaigns, content creation, and public relations outreach. Be and stay visible, become a thought leader and showcase your organisation as experts with the following activities.
Events
The Defence sector has an industry calendar, and each organisation has difference target audiences. We understand the key contacts and introductions your business needs and target your event activity for maximum impact. We will advise which events will benefit your organisation specifically.
Key Industry Events
Our insider knowledge means that we know exactly which events Defence organisations will be attending, and how to position your business as a leader in your sector. To attend all of them may prove inappropriate – costing you time and money. Attend the events most aligned with your business and offer a greater likelihood of success.
Hosting your own events
Build your community and attract new contacts and leads. By building your own network, you are leading the way, starting conversations and providing value to potential customers. Thought leadership content can be targeted to specific audiences - built around the challenges they face and solving for that customers.
Capability days and showcases are a great way to demonstrate your products and services to Defence clients. These events allow you to meet with potential customers face-to-face and prove your company as a true leader in Defence.
Online events can reach a wider audience and are cost-effective to produce. To take your business global, consider webinars and online meetups to reach Defence customers around the world.
Create your own in-person events with guest speakers and technical demonstrations for invited guests, and in collaboration with key partners.
Digital Marketing
Your business goals are the driver of a digital marketing strategy, which covers a wide range of activities, with key milestones, and performance measures.
Marketing strategy
Your marketing strategy is the roadmap for your Defence Marketing efforts, outlining your goals and objectives, target audiences, messaging strategy and key tactics.
Creating your community
We select from our network of engaged individuals and organisations to fit your target audience. We create opportunities and provide introductions to these connected individuals to boost your visibility and help you develop lasting commercial relationships.
Content marketing
Create quality content that your Defence customers love and share. From video case studies, blogs, whitepapers, infographics and more, your Defence Marketing content will engage and educate potential Defence clients – establishing your business as the solution they need.
Public relations for Defence
We have a close relationship with journalists and industry press to help position your Defence business as a leader in your sector. We leverage our industry knowledge and experience to create targeted pitching strategies and media coverage for your Defence business.
PR is key to helping Defence companies reach a wider audience and build credibility with identified stakeholders. A robust Defence communications plan should include regular press releases and engaging content that is designed to appeal to your Defence customers.
Messaging strategy
We help pinpoint your tone of voice and set out key messaging that resonates and provides solutions to the challenges of your potential customer base. Messaging is clear and concise, in a language that your potential customer understands - so they understand immediately what you can do for them.
Social Media
We recommend which channels to focus your efforts on, that will reach your potential customers effectively. We understand the content and specification for each digital marketing channel for maximum reach and engagement.
Multi-media campaigns
With a skilled team of Digital Marketing and Media experts, we provide video and graphics for use across numerous platforms. The strategy we develop can include paid and organic campaigns, or a combination of the two.
We take your Email Marketing to another level
A great way to build your network, email campaigns keep your audience informed and engaged with your announcements and the latest news from your organisation.
Search Engine Optimisation
Being found on Search Engines is essential as it demonstrates intent to purchase, and helps convert people researching your organisation into real business customers. We help you reach Defence clients through strategic SEO campaigns that work in tandem with your other Defence Marketing efforts.
Website refinement
Your website is the face of your company, and you need to project the right image, user friendly, and easy to navigate. You need to demonstrate that you have the solutions to problems and instantly resonates with your target audience as solutions to their problems. We help your website create excitement and attract more leads from your visitors. Your website reinforces all your messaging and solidifies your reputation as a market leader in the Defence sector.
Business Development
We make a strategic business development plan of activities, which includes introductions to identified individuals and organisations from our vast network that will save you a significant amount of time in achieving your business goals. We connect you with the right people, making introductions and deepening relationships to help you win Defence contracts.
Utilise Frameworks to win Defence contracts
There are a number of key frameworks that Defence businesses can leverage to increase their chances of winning Defence contracts. We guide you to the frameworks that are essential to your business and provide the expertise to help you win Defence contracts.
What to look for in a Defence Media Company
Working with a Defence Marketing specialists can mean the difference between sitting on the sidelines or capturing the attention of key people, the right organisations and winning those projects.
Any company you partner with should have a wide range of skills, plenty of experience and Military knowledge, plus a deep understanding of the Aerospace and Defence sector and a network to connect you and make the introductions you need.
Your partner PR and media company will have expertise in Marketing strategy, Digital Marketing, Web Design, Search Engine Optimisation, Social Media, Advertising, Content Creation, Event Marketing, organisation and hosting, live Webinars and in-person events as well as personal relations.
Most importantly a good PR and media partner will have the expertise needed to make you stand out from your competitors and showcase your products and services in a way that resonates with your end user and potential buyers. They will highlight your USP and communicate this clearly and concisely in a language that the Defence sector will respond to. They will make your potential customers excited about the prospect of working with your organisation.
For more on this read our guide What to Look for in a Defence Media Company
Interested to learn more?
Count on us to provide expert advice.
So, if you're looking to win Defence contracts and grow your business in this exciting industry, turn to the experts at a trusted Defence Media company. With proven marketing strategies and deep industry knowledge, we'll help you achieve your business goals and succeed in Defence Media services.
Partner with us today and start winning Military Defence contracts.
With our expert Defence Media services, you will be well on your way to success!
As one of the leading Defence media companies, we are committed to helping Defence businesses achieve their Marketing goals and succeed in this competitive industry. Whether you need help with Marketing strategy, Event planning, Content Creation, or PR outreach, our team of experts is here to guide you every step of the way. So why wait? Contact us today and start winning Defence contracts with effective Defence Media services!
Get in touch with the team here.
Image Credit: defencephotography.com